PROJECTS
ISOUDE X EMILY GREEN
FASHION PRINT COLLABORATION
MAR 2014
Print collaboration with New York fashion label Isoude for their Spring Summer 2014 range.
→ VIEW THE RANGE
FREEDOM AUSTRALIA X EMILY GREEN
LOVE SEAT
FEB 2014
Customised painted loveseat for the Freedom Australia Valentines Day giveaway.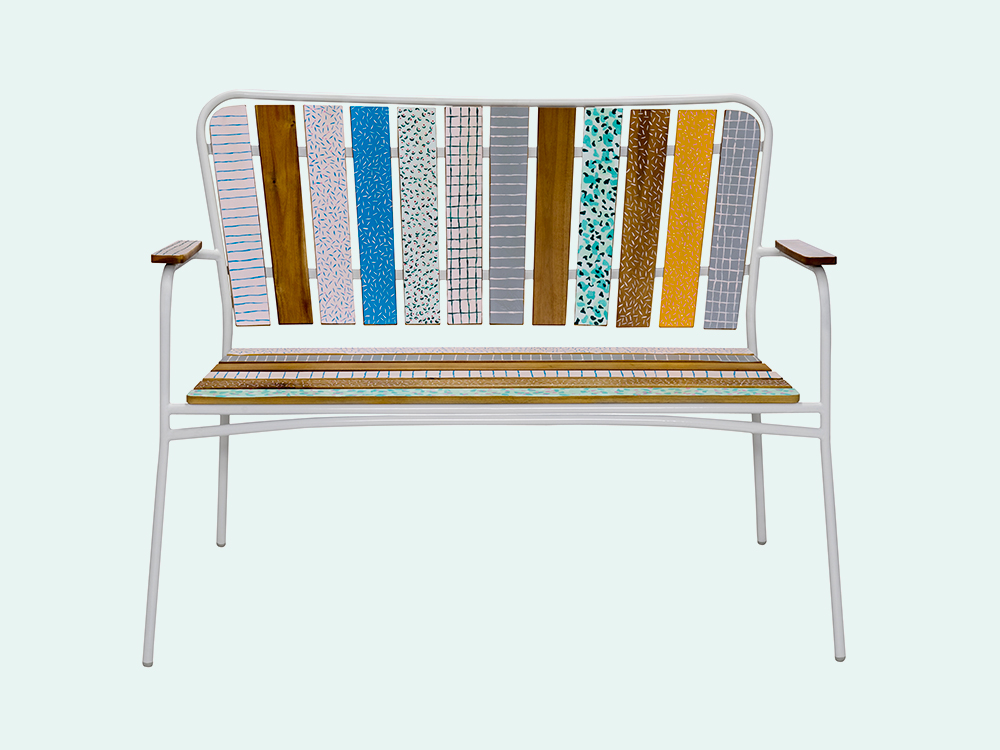 WOODNOTE PHOTOGRAPHY
TERRAZO PHOTOSHOOT 
JAN 2014
Australiana themed photoshoot with Woodnote Photography featuring the 2014 Terrazzo range.
→ MORE INFO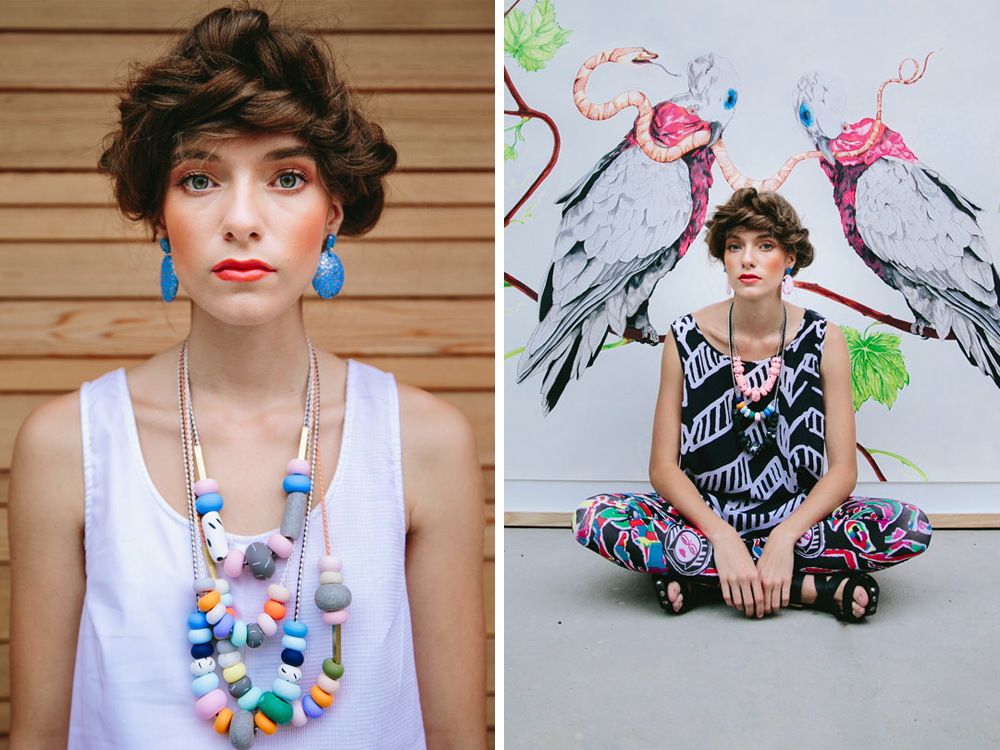 NATIONAL GALLERY OF VICTORIA
MELBOURNE NOW WORKSHOP
DEC 2013
Day long paper chandelier and garland workshop at the NGV's Community Hall as part of the Melbourne Now exhibition.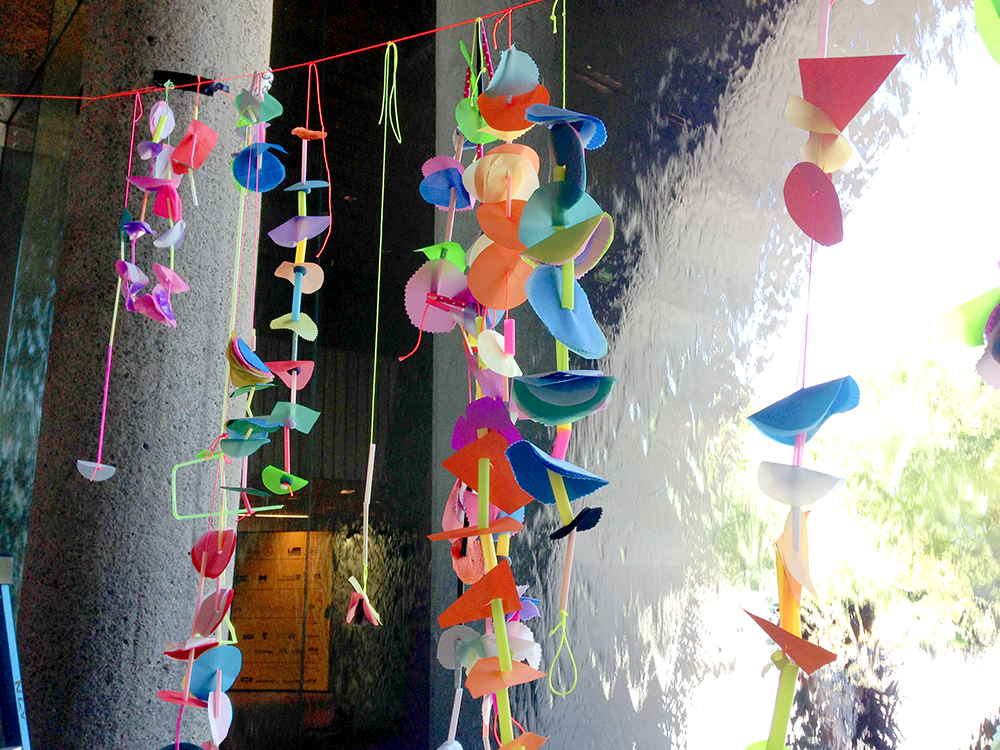 MELBOURNE CENTRAL
CHRISTMAS WRAPPING PAPER
DEC 2013
Custom Christmas wrapping paper for Melbourne Central Shopping Centre.
→ MORE INFO
THE DESIGN FILES OPEN HOUSE
NECKLACES AND CHANDELIERS
DEC 2013
Necklaces and chandeliers for The Design Files Open House 2013 Melbourne and Sydney.
CRAFT VICTORIA
SUPERMARKET EXHIBITION
DEC 2013
Limited edition range of black and white jewellery for the Supermarket Exhibition at Craft Victoria.
EMILY GREEN X HOBES 
X FRANKIE & SWISS
LIMITED EDITION HOBES
NOV 2013
Collection of prints designed for a collaboration with Melbourne footwear label Hobes and boutique digital printers Frankie & Swiss to produce a range of limited edition Hobes.
HARVEST TEXTILES RESIDENCY
MEMPHIS AUSTRALIA
JUL 2013
Four week residency at Harvest Textiles in Melbourne where Emily moved in and set-up an exhibition/studio/pop-up shop called Memphis Australia. During her time at Harvest, Emily produced a range of screen printed collaged artworks on paper as well as some screen printed textiles.
KOSKELA
GEOMETRIC COLLAGE WORKSHOP
JUN 2013
Abstract geometric collage workshop at Koskela in Sydney.
EMILY GREEN X BLOOM COSMETICS
NAIL POLISH RANGE
& LIMITED EDITION NECKLACE
DEC 2012
Range of seven nail polishes and a matching limited edition necklace for Melbourne cosmetics label Bloom.
EDITION X EXHIBITION
POLKA DOTS & MOONBEAMS EXHIBITION
DEC 2012
Range of limited edition necklaces, drop earrings, embroidered cushions and hand-beaded silk scarves for Edition X. Photos courtesy of Edition X.
THE DESIGN FILES OPEN HOUSE
PAPER CHANDELIERS
DEC 2012
Nine paper chandeliers for the kids room at the December 2012 Design Files Open House.
SPORTSGIRL
GREAT CREATE LIVE WINDOW
OCT 2012
Live window for Sportsgirl Melbourne Central.
EMILY GREEN X LUCY HALL
SCARVES
JUL 2012
Range of knit scarves with textile designer Lucy Hall
CRAFT VICTORIA 
POLYGRAMATIC WINDOW
JUL 2012
Geometric wall collage installation at Craft Victoria.
GOSSLING
BROOCHES
MAR 2011
Merchandise brooches for Melbourne musician Gossling.